How To Use Instagram To Promote Your Music As A Rapper For Free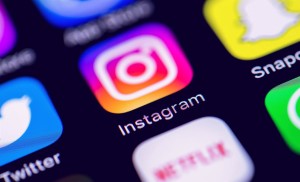 Instagram is one of the best platforms to promote yourself as an artist. Many people already know this. So lets get to the question, how to use Instagram to promote your music as a rapper for free? Instagram firstly is a social media platform, so being social and active is in fact the most important step to achieving success. So lets shed some light on what you can do to promote your music on Instagram as a rapper, and how you can take action right away! Be sure to check the common mistakes that artists make guide here and compile this information into your plan!
Follow People
Following people is the foundation of Instagram. You may be asking your why, but the aim here is to get people to follow you back, so they see your posts every time that you post new content on to your profile. So what can you do right now? Set your self a goal, and that goal is simply to follow up to 200 people per a day. Spread this activity out over the day, do say 15-30 follows per an hour so that you keep under Instagram's follow limits. Lets say 25% of people follow you back, that would be 50 new people a day following your music profile! That's a great foundation to building your Instagram presence. Once you have followed around 1,000 people, start unfollowing those who haven't followed you back, since these people are taking up valuable space which we can use to generate more follow backs.
Being Social
This is kind of straight forward, but people seem to forget this. I have rappers daily reach out and enquire about beats due to my social activity towards their content. Simply liking and commenting on peoples photos and videos will help drive your engagement rate on your posts higher. This will attract more attention, and more potentially loyal fans to your page. The key is to get them to engage with your content and give them the opportunity to become a fan. So make the first move and show some love, communicate with them, and respond to all DM's from genuine people. People love being answered, and will be grateful that you took the time to respond to them. This builds a relationship, and these people will be genuine supporters of your music!
Hashtags
Yes yes you have probably heard this before, but 95% of rappers I see on Instagram post hashtags that has absolutely nothing to do with their content. Irrelevant hashtags are about as useful as a car with no seats and wheels. Here are a list of hashtags which you can use to promote your posts and make yourself discover-able in Instagram.
#newartist #rapper #newrapper #upcomingrapper #hiphopartist #traprapper #newmixtape #upcomingartist #freestylerap #soulfulrap #smoothrap #undergroundartist #undergroundrap #unsignedartist #unsignedrapper #hiphopmusic #newschool #newsingle #hotrapper #femalerapper #femaleartist #singer #freestyleartist #hiphopculture #rapartist
Use which ever is suited to you best, these hashtags are targeted and relevant to you as an artist, and of course feel free to add more that you think of.
Recap
Instagram is a pretty straight forward platform to get to grips with, and it really is a numbers game. The more followers that you have, the better it looks, and the bigger your reach is. So following people is essential to get the ball rolling, and being socially active will help you reach out with new potential fans and in return increase engagement rate. Ensuring that your hashtags are relevant, people will be able to discover your music via your posts, which can result in even more followers on your page. If you imagine 6 months down the line, you will have a pretty strong Instagram fan base who are familiar with you and will love to check out your music. Do this correctly and you will easily jump ahead of 95% of the competition, believe me, 95% of rappers aren't getting this right. Check my Instagram account and you will see the results of these activities. Here's a guide to make money as artist using these tips
Please share this article if you found it useful, as somebody else may need this information also!
Here you can find beats for sale.
Thank you, and take action!!!