Underground
Hip

Hop

Beats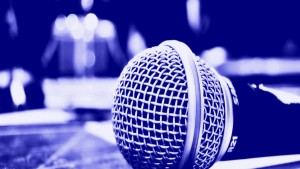 As times change, new styles of music emerge. As we know, trap beats are the "in thing" right now, and everybody and their pet goldfish are using them. But this article I want to talk about finding the best underground hip hop beats, and how you can stand out using these beats. So lets get into it!
Don't Use
YouTube
YouTube is a brilliant supply for beats but lets be real, everyone searches for their beats on YouTube. This will result in you potentially using beats that 100s of rappers have used previously and people will categorise you as being a part of that culture.
Your better off finding a producer who you can either buy or receive beats from that you know hasn't leaked the beat. TIP – You can find many underground hip hop producers by searching hashtags like #undergroundhiphop #boombapbeat #hiphopproducer into Instagram. This brings us to the next paragraph
Insta
Gram
Instagram is a brilliant resource for anything, and you can find so much talent and quality just by searching hashtags. In fact, this is how a lot of people find me online!
You can easily connect with producers on Instagram by simply interacting with their content, and sending them a direct message. This is a brilliant place to start building relationships with producers and get beats at very affordable rates. There are so many hip hop producers on Instagram that don't get heard, it is really worth checking out.
Soundcloud
Although Soundcloud is a known platform, you would be surprised how many underground hip hop beats that haven't been touched are on there! Sometimes it requires a bit of time and effort to go through a load of beats, but the key is to ignore the popular beats. Look for beats which hasn't had much plays, these are the secret gems that you want to be checking out. Very few people if that will have these beats.
This Website
Although you see many trap and smooth beats on this website, there are also plenty of underground hip hop beats which are available at a VERY cheap price here. We try out best to keep a good variation of beats here to help everyone succeed. I will embed the beat player so you can check what underground hip hop beats we have available to use.
How To
Stand Out

Using Underground

Hip Hop Beats

Using these beats alone should help you stand out from the crowd and give the real hip hop fans something to get excited about. But what will make you stand out is how you approach these beats. You need to perfect a style, whether it be comedy, politics, love, it can be anything. Become a master at writing lyrics which reflect your intelligence, and people will respect that.

Hip hop is about telling a story from a poetic perspective. Poetry consists of wordplay, puns, rhyme, syllables, timing and delivery. These are the skills you should adopt if you want to stand out and become an iconic figure in the underground hip hop world. J Cole is a brilliant example which aspiring rappers should study.
Conclusion
There are many sources for underground hip hop beats, but you have to actively search for them. Although trap music is dominant right and doesn't look like its departing anytime soon, good hip hop will always live on. After all, there is only a certain amount of mumble rap one can withstand 😉
Hope you guys enjoyed the article!